Information Collected– This site may request or collect personal information from online users in a variety of ways, including through online forms for ordering products and services, and other instances where users are invited to volunteer such information.
The data this site collects is information that identifies you personally, such as: name, e-mail address, mailing address, telephone numbers, website URLs, credit card information and other billing information. This information is used for billing and service purposes for the products or services you. With this information, you can expect to receive billing notices, renewal reminders and important service related correspondence. If you do not wish to provide this information or do not wish to receive communications, do not signup.
This site may also collect information about how users access the website using a tracking ID unique to each user through the use of cookies. This information is for internal use only and does not personally identify you in any way.
Cookies may also be used by third party affiliate sites to verify any purchase you might make so that they make rightfully earn their duly earned commissions. The affiliate tracking cookies only tag your purchase from their referral site to this site and does not personally identify you in any way to the third party. At no point in time will any third party obtain any personally identifiable information.
Information collected on this site is only collected by this site and no one else.
What are Cookies?– A cookie is a piece of data stored on the user's computer tied to information about the user. This site may use both session ID cookies and persistent cookies. For session ID cookies, once you close your browser or log out, the cookie terminates and is erased. A persistent cookie is a small text file stored on your computer's hard drive for an extended period of time. Your browser's help file contains information and instructions for removing persistent cookies. Session ID cookies may be used by this site to track user preferences while the user is visiting the website. They also help to minimize load times and save on server processing. Persistent cookies may be used by this site to store whether, for example, you want your password remembered or not, and other information. This site does not link the information stored in cookies to any personally identifiable information you submit while on this site.
Log Files– Like most standard websites, this site uses log files. This information may include internet protocol (IP) addresses, browser type, internet service provider (ISP), referring/exit pages, platform type, date/time stamp, and number of clicks to analyze trends, administer the site, track user's movement in the aggregate, and gather broad demographic information for aggregate use. None of the information stored in the log files is linked to personally identifiable information.
How This Information is Used– Solaro Energy, Inc. may use the personally identifiable information collected by this site to contact customers regarding products and services offered by Solaro Energy, Inc. and, to the extent the user has agreed to it, by its trusted affiliates, independent contractors and business partners. Solaro Energy, Inc. may also use this information for research purposes regarding the effectiveness of the website services, marketing, advertising and sales efforts. Solaro Energy, Inc. will not in any way share this information with a third party either for free or by selling it, unless you specifically authorize such disclosures.
Disclosure of Information– This site may also disclose aggregate, anonymous data based on information collected from users to investors and potential partners. In such cases, only statistical information will be disclosed and personally identifiable data will be kept strictly confidential. In case this site is sold, the information collected from users may be transferred to the new owners.
This site may from time to time engage third parties, including its own subsidiaries and affiliated companies, to preserve, analyze or otherwise store or manipulate data received by this site from its customers. In all such cases, third party service providers will be required to treat all such data with the same degree of care as Solaro Energy, Inc. and they will be prohibited from disclosing such data to any other person or party, except as otherwise provided for in this Privacy Policy.
This site may implement and use Display Advertising (e.g., Remarketing) to advertise online. You can opt-out of Google Analytics for Display Advertising using the Ads Preferences Manager. Third-party vendors, including Google, may show ads on sites across the Internet using first & third party cookies.
Special Offers and Updates– Customers and users will occasionally receive newsletters or e-mails with information on products, services, or special offers. Out of respect for the privacy of this site's users, this site gives them the opportunity to opt-out from receiving these types of communications.
If do not wish to receive a newsletter, promotional communications or any other non-service related communication, you may opt-out of receiving them by following the instructions included in each newsletter or communication or by emailing info@solaroenergy.com or you may call 1-888-355-5SUN.
Legal Disclaimer– Though Solaro Energy, Inc. makes every effort to preserve your privacy, they may need to disclose personal information when required by law, if they have a good-faith belief that such action is necessary and required to comply with a current judicial proceeding, a court order, subpoena or other legal process served on this site.
Solaro Energy, Inc. reserves the right to disclose your personally identifiable information as required by law and when they believe that disclosure is necessary to protect their rights and/or comply with a judicial proceeding, court order, or legal process served on this site.
This website contains links to other sites. Please be aware that Solaro Energy, Inc. is not responsible for the privacy practices of such other sites. Please read the privacy statements of each and every website that collects personally identifiable information. This Privacy Policy as described herein applies solely to information collected by Solaro Energy, Inc. and this site.
Your Responsibility– You are responsible for the security of your Customer ID and passwords. Make sure you keep them in a safe place and do not share them with others. Always remember to log out after your session ends to ensure that others cannot access your private personal information. You should take this precaution even if you are not using a public computer, such as at a library or internet café, but even when using your private computer in your home.
Changes to this Policy– If Solaro Energy, Inc. decides to change this privacy policy, they will post those changes to this privacy statement and other places deemed appropriate so that you are aware of what information collected, how it's used, and under what circumstances, if any, it is disclosed.
Solaro Energy, Inc. reserves the right to modify this privacy statement at any time, so please review it frequently.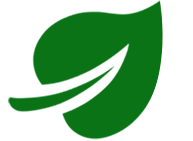 Helping the Earth StayGreen.
At Solaro Energy, we are committed to helping the planet stay green. We are focused on preserving the environment with green products and promoting off-grid independence. We have over15 years experiencein harnessing solar power, and over25 years experiencein manufacturing energy-efficient products.