Terms
Welcome to solaroenergy.com. This site is offered to you, the customer, conditioned on your acceptance without modification of the terms, conditions and notices contained below. Please read them carefully. By using or accessing this site, you indicate that you have read and understand this agreement, and agree to be bound by the terms and conditions contained herein. If you do not accept this agreement, do not access and use the site. We may revise this agreement at any time without notice. We encourage you to review the site and these terms periodically for any updates or changes.
Privacy Statement
We recognize, respect, and protect the privacy of our customers. Your privacy and personal information are held in trust. Our customer's order information stays with us and our third party licensors – no one else will see it. We do not sell, rent, trade or share any information regarding or provided by our customers to any other party for any reason. We require and only use information our customers knowingly and willingly provide to process their order, fulfill their service request or to enhance their experience. Any information received by us is held with the utmost care and security. All information is stored on a secured server and is not accessible to other third parties. We use customer information for the sole purpose of processing your order or contacting you if necessary.
Indemnity
All content on this site, including but not limited to the arrangement and assembly of the site, text, graphics, logos, button icons, images and software (collectively "Content"), is copyrighted as original works of authorship, or used with the express permission of the copyright, trademark name or service mark owner, and therefore is protected by U.S. and international copyright laws. This Site and the Content may be used only to design and order printed material from us or our authorized affiliates. Any other use, including but not limited to, reproduction, modification, distribution, redistribution, publication, or republication of any or all of the Content on this Site is strictly prohibited.
The Content, this site or any portion thereof may not be reproduced, duplicated, copied, sold, resold, or otherwise exploited for any purpose, commercial or otherwise, that is not expressly permitted by us in writing.
Personal & Non-Commercial Use Limitations
This site is for your personal noncommercial use. The site and the content may only be used as a resource. You may not modify, copy, distribute, transmit, display, perform, reproduce, publish, license, create derivative works from, transfer, or sell any Content, information, software, products, or services obtained from this Site.
Disclaimer & Limitations Of Liability
YOU EXPRESSLY AGREE THAT USE OF THIS SITE IS AT YOUR SOLE RISK. EXCEPT AS EXPRESSLY PROVIDED HEREIN, WE AND OUR THIRD PARTY LICENSORS PROVIDE THIS SITE ON AN "AS IS" BASIS. NEITHER US NOR OUR THIRD PARTY LICENSORS MAKE ANY REPRESENTATIONS OR WARRANTIES OF ANY KIND, EXPRESS OR IMPLIED, AS TO THE OPERATION OF THE SITE OR THE PRODUCTS OFFERED ON THIS SITE. WE AND OUR THIRD PARTY LICENSORS DISCLAIM ALL OTHER WARRANTIES, EXPRESS OR IMPLIED, OF ANY KIND WITH RESPECT TO THE PRODUCTS SOLD ON THIS SITE, INCLUDING, BUT NOT LIMITED TO MERCHANTABILITY, AND/OR FITNESS FOR A PARTICULAR PURPOSE. IN NO EVENT WILL WE OR OUR THIRD PARTY LICENSORS BE LIABLE FOR ANY DAMAGES OF ANY KIND ARISING FROM THE USE OF THIS SITE, INCLUDING, BUT NOT LIMITED TO, COMPENSATORY, SPECIAL, INDIRECT, INCIDENTAL, PUNITIVE, AND/OR CONSEQUENTIAL DAMAGES.
WE AND OUR LICENSORS EXPLICITLY DISCLAIM ANY RESPONSIBILITY FOR THE ACCURACY, CONTENT, OR AVAILABILITY OF INFORMATION FOUND ON SITES THAT LINK TO OR FROM THE SITE FROM THIRD PARTIES NOT ASSOCIATED WITH US.
Termination
These terms are effective until terminated by either party. If you no longer agree to be bound by this agreement, you must cease your use of the site. If at any time after such termination you return to the site, your reuse of the site will constitute a re-acceptance of the agreement.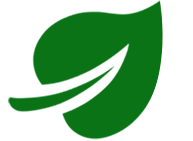 Helping the Earth StayGreen.
At Solaro Energy, we are committed to helping the planet stay green. We are focused on preserving the environment with green products and promoting off-grid independence. We have over15 years experiencein harnessing solar power, and over25 years experiencein manufacturing energy-efficient products.