At Solaro Energy, we pride ourselves on providing industry-leading products and support.
To make sure you are comfortable with your purchase, we have put together a repository of frequently asked questions. If you have any additional questions, please do not hesitate to contact us at 1-888-355-5SUN.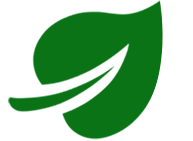 Helping the Earth StayGreen.
At Solaro Energy, we are committed to helping the planet stay green. We are focused on preserving the environment with green products and promoting off-grid independence. We have over15 years experiencein harnessing solar power, and over25 years experiencein manufacturing energy-efficient products.
We have Solaro Authorized Dealers located all throughout the United States, as well as in some foreign countries.
Solaro Energy products are eligible to receive a 30% Federal Tax Credit on both the cost of the product & installation
Learn all you need to know about Solar Lighting and Solar Attic Ventilation with our frequently asked questions.