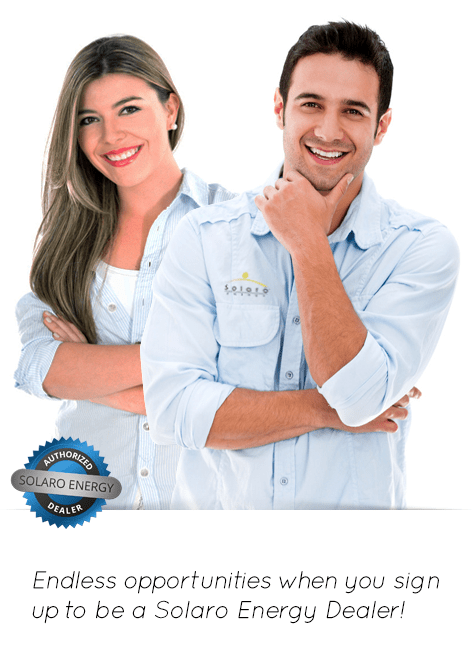 Thank you for inquiring about becoming a Solaro Dealer!
Solaro Energy is currently seeking dealer for specific geographic areas in North America and around the world. This is a compelling business opportunity for a motivated, growth-oriented company or individual to explore.
As a Solaro Energy dealer, you'll have more than just a winning product to sell. You'll have the support and backing of the leading solar powered "point of use products" in the industry. Solaro's marketing support for its products is unequaled. National advertising activities and major trade show participation serves to build awareness on a large scale. Local marketing support and materials are available, including brochures, ad designs, trade show displays, web images, and more. In addition, Solaro Energy offers sales and service training to help you start off on the right foot.
Authorized Dealers have proven to be an ideal opportunity for many entrepreneurial companies and individuals. If you have an existing business offering similar goods and services and are interested in a new product to offer your customers, Solaro Energy's products may be the right choice. The company has a limited number of exclusive Dealer/Distributor territories available. Related business or home improvement trade experience is preferred.
Please download the forms below, fill out and email to britt@solaroenergy.com to get started. We look forward to doing business together!
Dealer opportunities are a phone call away!
Find out what Solaro Energy can do to help you profit in the solar industry. Call today.
M-F 8am to 5pm Central time